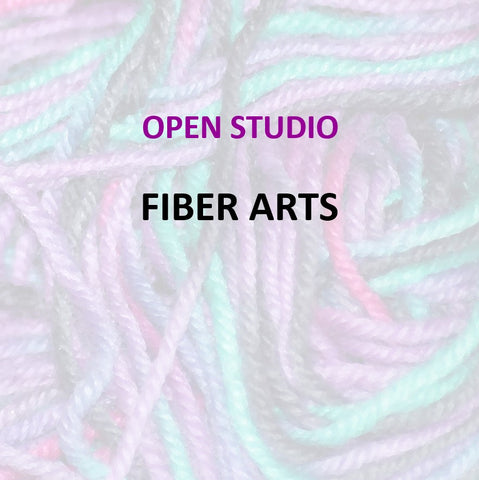 Fiber Arts - FIBER ARTS OPEN STUDIO
Join others and work on your Fiber Arts Project at the Visual Arts Center.  Designed for those that want to finish in-progress projects or work independently beside others with a common interest.  The session is not designed to be a class, however, a VAC Coordinator will be available to answer general questions.  Join one week at a time or sign up for multiple sessions, but please reserve your space in advance online for each session.
FIBER ARTS OPEN STUDIO - $12 Members $15 Non-Members 
Meets Weekly: Monday, 1:00 pm - 4:00 pm
Meets Weekly Friday, 1:00 pm - 4:00 pm
Many Fiber Arts classes, workshops and open studios will be held in our off-site location in the Quednau-Hindman House (Yellow Building) at History Park.  Before you head out for your first session, please check prior to the start date to see if it is located at the VAC or in History Park. 

The History Park facility is a classroom space only. All administrative functions, including registrations, payments and refunds are all handled at the VAC.  Registration online is available for all Fiber Art Classes and Workshops. History Park is located at 502 Shreve Street, next to the new Punta Gorda Library.  Parking is available in front of History Park or in the back of the Library.
You are welcome to use the full 3-hour period, or just a portion of the time, however, the fees are per session, for whatever amount of time you are there. The VAC may substitute Open Studio Session Coordinators with other instructors, advanced students or staff members at any time without notice. 

Register Online:  Please register in advance and pay for sessions online. If you have any trouble using the website to register or pay your fees,  please call the VAC at 941-639-8810 (from 10am to 2pm, Monday through Friday) or email info@visualartcenter.org and someone will help you. Please do not show up without registering. If there are no advance registrations, session may be cancelled.