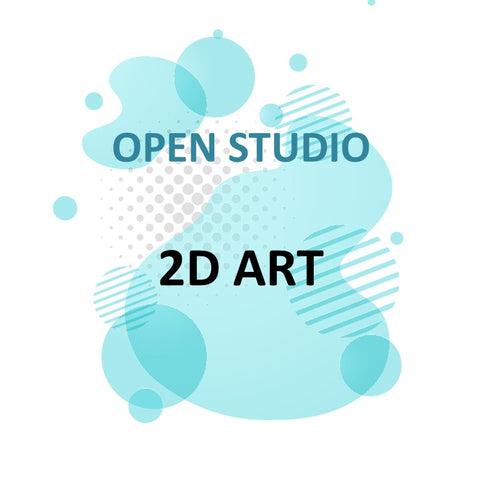 Draw & Paint - 2D ART OPEN STUDIO FOR ALL MEDIUMS
Work on your own individual artwork at the Visual Arts Center (VAC). Open Studios are for VAC Artists with some experience (not for the beginner). Join other artists, one week at a time . . . Or sign up for multiple sessions. 
2D ART STUDIO FOR ALL MEDIUMS: $12 Members $15 Non-Members 
1-Day Open Studio: Every Thursday, 9:30 am - 12:00pm
Open Studios do not include formal instruction, however, a VAC Coordinator is available to connect you to VAC resources. Please register online at least 24 hours prior to each session.  

Art supplies and work may not be stored at the VAC between sessions. 
You are welcome to use the full period, or just a portion of the time, however, the fees are per session, for whatever amount of time you are there. The VAC may substitute Open Studio Session Coordinators with other instructors, advanced students or staff members at any time without notice. 
 Register Online:  Please register in advance and pay for sessions online. If you have any trouble using the website to register or pay your fees,  please call the VAC at 941-639-8810 (from 10am to 2pm, Monday through Friday) email info@visualartcenter.org and someone will help you. Please do not show up without registering. If there are no advance registrations, session may be cancelled.