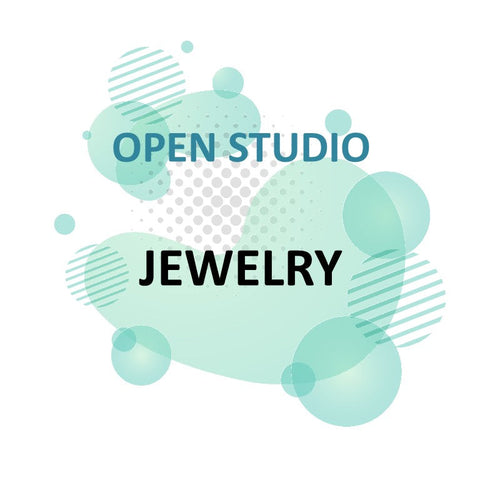 Open Studio - Enameling Jewelry
JEWELRY OPEN STUDIOS
Thursdays- 1:00 - 4:00 - $25 Members  $30 Non-Members 
Designed for those with previous VAC jewelry class experience who want to finish in-progress projects and includes use of VAC tools and equipment. Must have a working knowledge of the Jewelry Studio and tools and be able to work on your own without supervision.  Must provide your own supplies. Registrations are first come, first serve and sessions close at 6 participants. Supplies and work may not be stored at the VAC between sessions.  
Scheduled VAC Coordinators: Marge Keller & Susan Priess on Thursdays 1pm-4pm.
You are welcome to use the full 3-hour period, or just a portion of the time, however, the fees are per session, for whatever amount of time you are there. The VAC may substitute Open Studio Session Coordinators with other instructors, advanced students or staff members at any time without notice. 
Register Online:  To reduce personal contact, please register in advance and pay for sessions online. If you have any trouble using the website to register or pay your fees,  please call the VAC at 941-639-8810 (10am to 2pm, Monday through Friday) or email info@visualartcenter.org and someone will help you.  Please do not show up without registering.  If there are no advance registrations, session may be cancelled.
COVID-19 Precautions: Worktable separations will accommodate social distancing guidelines.  The tables will be wiped before and after each class, however, cleaning wipes will be available in each classroom.  As an extra precaution, we suggest each participant wipe their space before and after use.  Gloves and masks are not required but are available at the front desk for those who wish to use them. Personal hand sprays will also be available. 
We encourage anyone who registers for an Open Studio Session and does not feel well to remain home and let us know.  You will receive full credit for the day.